Aries Environmental Products
ARIES Umweltprodukte® was founded in 1988 by Klaus-Dieter Szczesny and Catherine Szczesny in Bremen. A small range of ecological products for pest control resulted in a wide range of useful, proven and beautiful products for ecological households and gardens. After 30 years, ARIES as a GmbH & Co. KG has arrived in the present and is well equipped for the future. Infected by the pioneering spirit of their parents, all three daughters of the founding couple have now joined the company. In close cooperation with our customers in organic wholesaling and retailing, we are constantly expanding our range to include needs-based environmental products made from selected raw materials without chemical additives.
For the benefit of people and nature, our ARIES® environmental products are ecocompatible and free of chemical additives. Our range is continuously certified and tested according to various recognized standards.
Find out more about the quality of ARIES® environmental products here.
With this product range you can offer your taxidermy clients a solution for moth control
See a Step By Step Guide to fighting moths in the hunters home. CLICK HERE
---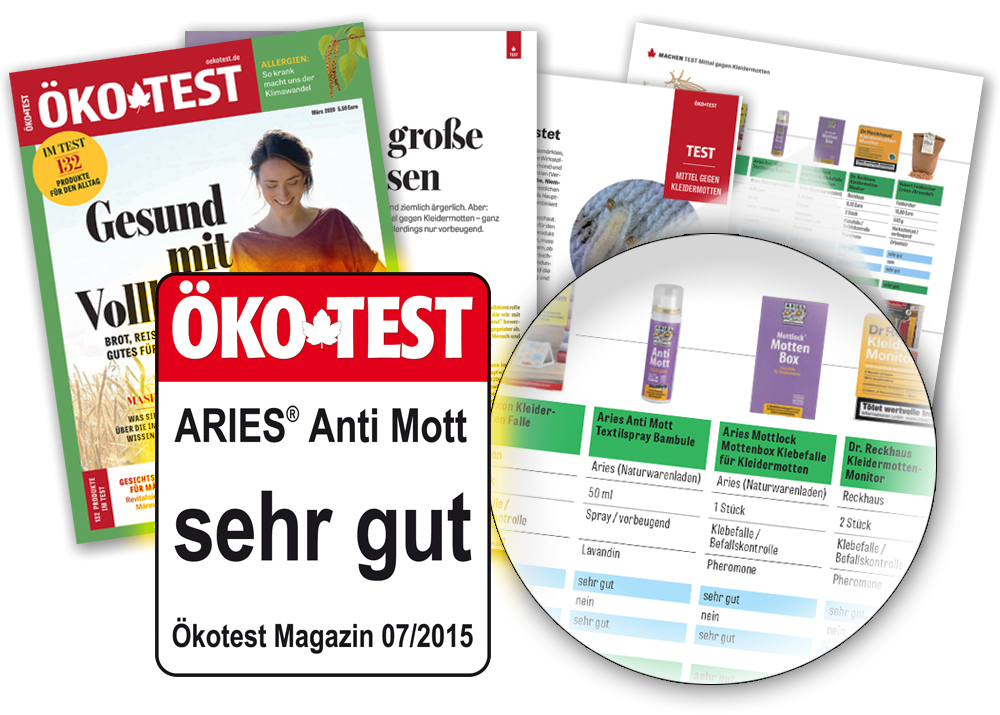 ---
ARIES Umweltprodukte® Products